[Environmental conservation activities]
Basic attitude to the environment
Our High Purity Materials Research Institute has established an environmental policy based on our management policy and has pledged to aim for an environmentally friendly establishment. To that end, we have established an environmental management system that enables continuous development.
We started environmental conservation activities in October 2003 and acquired ISO 14001 certification in March 2004.
In addition to complying with environmental regulations related to the products themselves, such as the RoHS Directive and REACH, the basic stance is to consider the environment in the process of creating products.
Environmental conservation initiatives

Reduce power consumption

Production equipment such as molding machines and vacuum sintering furnaces use a lot of energy. Efforts are made to operate efficiently and reduce the amount of electricity used.

Waste reduction


Items that can be used as resources, such as cardboard, copy paper, and envelopes, are recycled. The package that contains the product is also reused.

Reduce organic solvent emissions to the atmosphere


Some organic solvents are used in the manufacturing process. The solvent is recovered and reused, but the amount that cannot be recovered is discharged to the atmosphere. Efforts are made to increase the recovery rate and reduce emissions as much as possible.
We will continue to promote zero-emission initiatives through thorough internal waste management, including the selection of waste disposal companies.
In addition, with the aim of achieving an EMS that is more fruitful than a document, it has always been conscious of on-site work to review and operate the system so that employees are highly motivated to protect the environment. We want to.
-Environmental conservation activity report-
Management of chemical substances
Management and education of chemical substances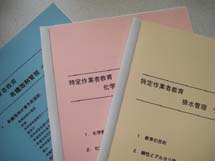 Persons who always work with chemical substances are educated and trained to acquire appropriate knowledge about chemical substances and daily management methods, and try to prevent environmental pollution caused by chemical substances. The
Prohibition of use of hazardous substances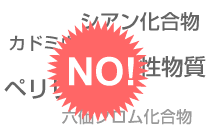 Since its founding, the High Purity Materials Laboratory, which manufactures tantalum capacitor anode elements, has been making 100% tantalum anode elements using high-purity tantalum powder. In the manufacturing process, no chemical substances prohibited by the Chemical Substances Control Law No. 1 or 2 or RoHS directives are used.