[Quality]
quality policy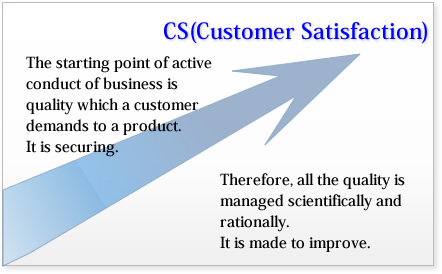 Quality assurance department functions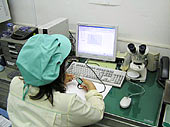 In quality management operations, a new quality management system (QMS) has been established to guarantee the quality of products delivered to customers .
In addition, in order to practice environmental conservation activities, we have also established an environmental management system (EMS) based on ISO14001, mainly to maintain QMS and EMS .
For bothQMS,EMS , the core of the system is the management of the establishment and revision of documents such as standards, etc. Also, education for the maintenance and improvement of the system, internal audits, creation, implementation and monitoring of various activity plans Etc.
[Thorough inspection management for each process unit]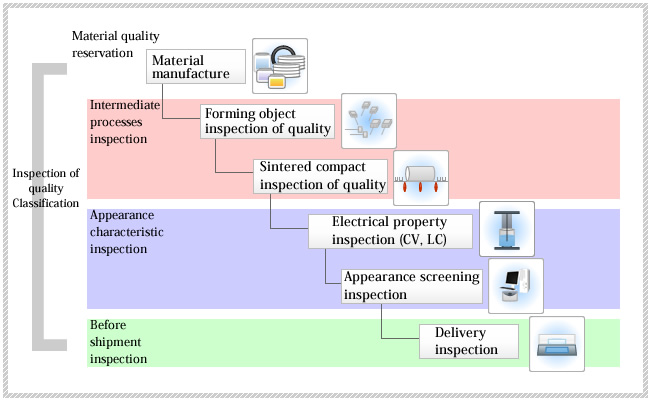 Quality initiatives
In addition to corporate activities that prioritize mitigating environmental impact (see "Environmental Conservation Activities" ) , in terms of procured materials, disputes are produced in areas where there are ongoing armed conflicts and in the vicinity, from a humanitarian perspective. The use of minerals is prohibited.

In February 2012, we acquired ISO9001 certification.